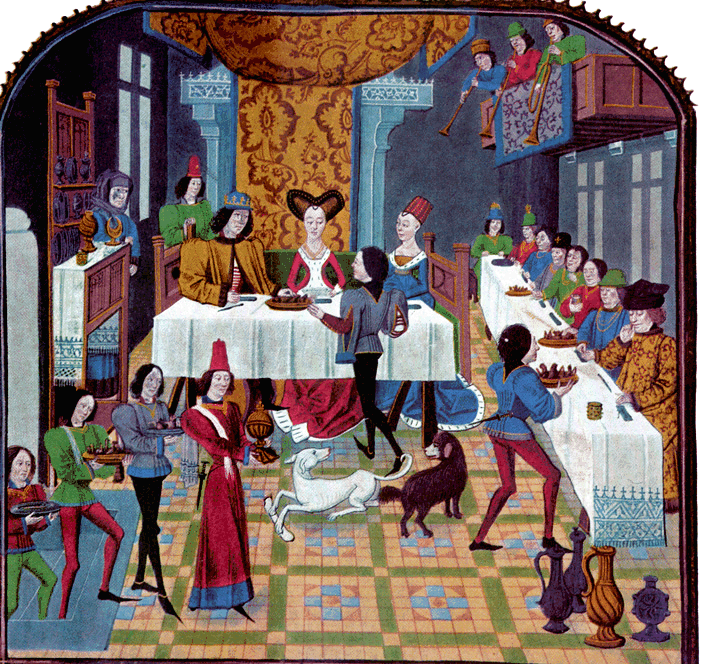 Merry Xmas from Gamwell Hall
"Neighbours, you're welcome all."
"But not a man here shall taste my March beer,
Till a Christmas carrol be sung."
Then all clapt their hands, and they shouted and sung,
Till the hall and the parlour did ring.

Now mustards, braun, roast beef and plumb pies
Were set upon every table,
And noble George Gamwell said, "Eat and be merry,
And drink, too, as long as you're able."

When dinner was ended, his chaplain said grace,
And "Be merry, my friends," said the squire,
"It rains and it blows, but call for more ale,
And lay some more wood on the fire.
(from the ballad "Robin Hood's Birth, Breeding, Valour, and Marriage")